Perth Security Guards Information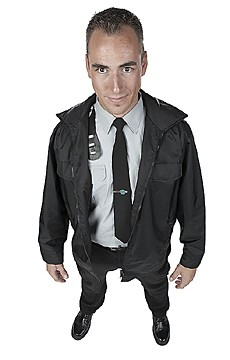 At ABR Security, we can organise your security guard requirements depending on your specific needs.
Security Guards can be required when a break-in or attempted break-in has occurred to your business premises and the building cannot be secured. For example you may need to organise the glazier to replace the glass. In these instances a static on site security guard can prevent further theft and vandalism.

You may also need a security guard to call when your home or business alarm has been triggered and you are not able to attend the scene. For instance you might be away on holidays. In these instances we can organise a guard to come round to your premises and see whether you have been broken into, and therefore organise appropriate services.
The other type of security guard that we provide is someone who will drive by your premises several times in the night and provide a perimeter check of your premises to deter would-be thieves
When you choose ABR security for your security system. Then knowledge of having a comprehensive backup "Security Guard" service is important. Please call us for further information.